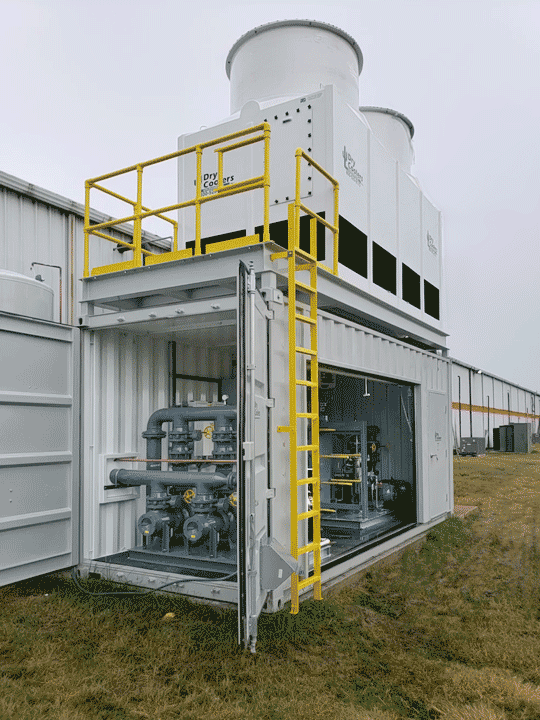 A customer in the Southeast USA just purchased a new vacuum furnace with plans to buy another vacuum furnace in next year. The Dry Coolers ExoShed cooling system will be used to support the heat treating of saw blades, hole saws and other tooling.
The cooling system was specified for a 700 GPM water flow for cooling two vacuum furnaces. This customer is growing rapidly with almost $50 million investment in this factory in last five years alone.
Customer loves their cooling system being outside and not taking up valuable factory floor space. The ExoShed has two large doors and a man door for access to the equipment. Servicing the pumps and filters will be a breeze. This is the fifth Dry Coolers cooling system at this factory.